Content Management Systems Company
A Content Management System is a kind of software/web application that allows you to update your business website yourself anytime and anywhere even if you are not familiar with programming and HTML. It plays a significant role in the website development and helps the website to perform the best. CMS websites allow you to edit the content, add, remove and update your business related contents. As a result, it invites more visitors and makes them understand the business. More than one person has the authority to add or edit the content of the website. The user can also keep track of the changes made to the websites with CMS.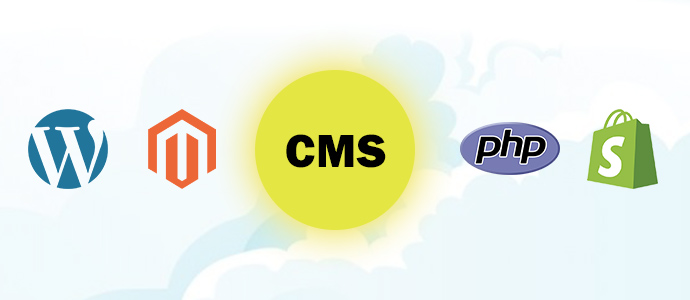 We at Pinnacle Webs believe that CMS is a mandatory part of web development and ensure that the content is fresh and relevant to the business. An ideal website generates more visitors and that leads to more business. For this reason, our web developers offer you systematic planning and management of the website so that later you can manage the things on your own. We use WordPress Development, the most popular and reliable CMS software available in the market today. The owners of the website can manage their web pages, blog posts and change text and images themselves through WordPress. It also allows you to make instant changes and make it live on the spot.
We manage the entire website through CMS because it is easy to use, available to everyone, powerful and robust. It is secured, safe and user friendly. Uploading, editing, publishing and managing the content would be an easy task with CMS solutions. Our web developers specialize in WordPress Development, Magento Development and Shopify Development. Some built-in features of CMS helps your website rank higher in Search engines so our digital marketing team finds it easier and reliable to use. One can customize and have full control over the website using CMS.
Give Pinnacle Webs a chance to prove itself trustworthy to build a strong and proficient CMS website and help you to grow your business.